Hong Kong, Oct 15, 2013 - UTC Climate, Controls & Security is supplying energy-efficient heating, ventilation and air-conditioning (HVAC) systems and advanced security and access control solutions for the new Midfield Concourse at Hong Kong International Airport (HKIA).

In collaboration with Gammon Construction who is the main contractor for the project and one of the leaders in the Hong Kong construction industry, UTC Climate, Controls & Security will integrate latest technologies from Carrier and Chubb to the multimillion-dollar project ensuring the highest capacity of the airport by 10 million passengers a year.

Due to open at the end of 2015, the five-storey Midfield Concourse will have a total floor area of 105,000 m² and provide 20 aircraft parking stands. The Midfield Development also includes the construction of a cross-field taxiway, and a tunnel with an automated people mover system will link the new Concourse with the existing Terminal 1.

The Midfield Concourse will incorporate leading-edge energy efficient HVAC systems from Carrier, one of the market leading brands under UTC Climate, Controls & Security. Five Carrier Evergreen® 19XR-V water cooled centrifugal chillers will be deployed to provide a total cooling capacity of 5,090 tons. The 19XR-V's variable frequency drive delivers outstanding efficient to reduce energy consumption by 15%-20% compared with a standatd centrifugal chillers.

On the security side, Chubb Hong Kong will design, supply and install CCTV and access control systems at the new Concourse integrating them with the existing HKIA security system. The Chubb solution will provide full coverage of more than 300 cameras and 600 access points in key areas. Systems will be fully redundant and backed by 24-hour onsite support.
"This mega project marks a new chapter for the long-term presence that Carrier and Chubb has established to support the Hong Kong International Airport. Our unique capability to offer total HVAC and fire and security solutions that generate higher efficiency, reliability and cost-effectiveness is well proven as the Hong Kong International Airport expands," said Ross Shuster, Asia President, UTC Climate, Controls & Security.

Chubb Hong Kong has been the security maintenance service provider for the Airport for many years. Carrier has also established its strong reputation as a leading and reliable HVAC solutions partner. Six units of Carrier 18DA centrifugal chillers with total cooling capacity of around 20,000 tons have been operating since Hong Kong International Airport (Terminal 1) at Chek Lap Kok started operation.
We are delighted that our long-term focus on innovation and sustainability ensures we remain the preferred choice of building solutions," Ross Shuster added.
Consistently voted among the world's best airports, Hong Kong International Airport is the world's busiest cargo gateway and one of the world's busiest passenger airport. The Midfield Development is crucial to maintaining Hong Kong's competitiveness as a leading regional and international aviation hub and a preferred gateway to mainland China.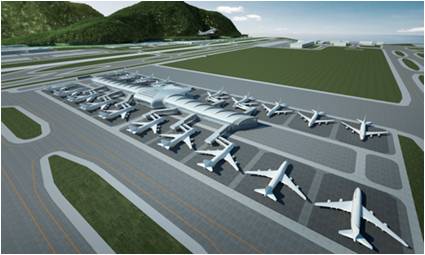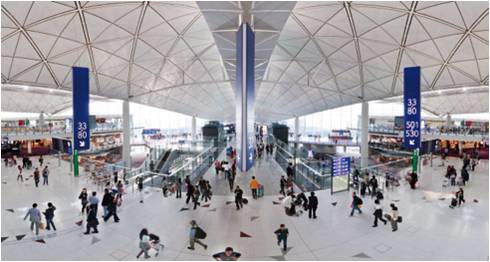 About Carrier Corp.
Headquartered in Farmington, Conn., Carrier Corp. is the world's largest provider of heating, air-conditioning and refrigeration solutions, with operations in more than 170 countries. Carrier is part of United Technologies Corp., a Hartford, Connecticut-based provider of products and services to the aerospace and building systems industries worldwide. Visit www.carrier.com for more information.
<![if !supportLineBreakNewLine]> <![endif]>