Hong Kong, July 11, 2013 - To promote its sustainable solutions for Hong Kong's thriving hotel sector, Carrier hosted its first "Energy Savings in Hotels" seminar in the city on July 11, 2013. Some 50 chief engineers from major international and local hotels attended.

The presentation of Evergreen® 23XRV variable speed screw chiller including its latest range extension was a highlight at the event. This innovative air-conditioning system delivers high energy efficiency, reliability and low operating cost, making it ideal for hotels and other applications where excellent performance over long operating hours is essential. Attendees were particularly interested to hear how the 23XRV was deployed in a retrofit project at a five-star hotel in Singapore. Delivering industry-leading part-load efficiency and low life cycle cost, the 23XRV contributed to the hotel receiving Green Mark Platinum Award from the Singapore Building & Construction Authority.

Speakers from the Carrier AdvanTE3C Solutions Center (Asia), Ms Jessica Zhou, Marketing Director and Dr Kuang Yuhui, Engineering Manager, presented the use of heat recovery and chiller plant control systems to optimize the chiller plant performance and reduce cooling energy consumption.

In addition to reviewing Carrier's energy-efficient technologies and the customized solutions available from AdvanTE3C Solutions Center, seminar attendees also explored how Carrier's reliable maintenance services can further contribute to HVAC system performance and lower operating costs for hotels.

"The hotel industry is very competitive and therefore operational savings through for example energy efficient HVAC solutions attracts lots of interests. The seminar is an effective means of communicating our strengths and introducing new technologies to key decision makers in the hotel sector," said Eric Chu, General Manager of Carrier Hong Kong. "Attendees were enthusiastic to learn about Carrier' successful projects across Asia, where the potential of 23XRV chillers and chiller plant control systems is being proven."

Carrier and other leading brands within UTC Climate, Controls & Security already offer advanced solutions to many leading hotels across Asia, with a unique ability to integrate green heating, air-conditioning and refrigeration systems, building controls and automation, and fire and security systems.

Carrier's Asian hotel clients include global hotel chains such as Hilton, Accor, Marriott and IHG.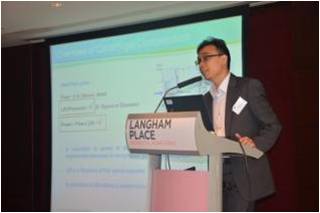 About Carrier Corp.
Headquartered in Farmington, Conn., Carrier Corp. is the world's largest provider of heating, air-conditioning and refrigeration solutions, with operations in more than 170 countries. Carrier is part of United Technologies Corp., a Hartford, Connecticut-based provider of products and services to the aerospace and building systems industries worldwide. Visit www.carrier.com for more information.
<![if !supportLineBreakNewLine]> <![endif]>